WGCU Events
Check back regularly for the latest events from WGCU including concerts, premieres & screenings, travel and more!
---
Top Of the World is the world's premiere tribute to the Carpenters!
This Carpenters Tribute Band brings the most authentic versions of the Carpenters' music to the stage.
March 31
@
8:00 PM
–
10:00 PM
EDT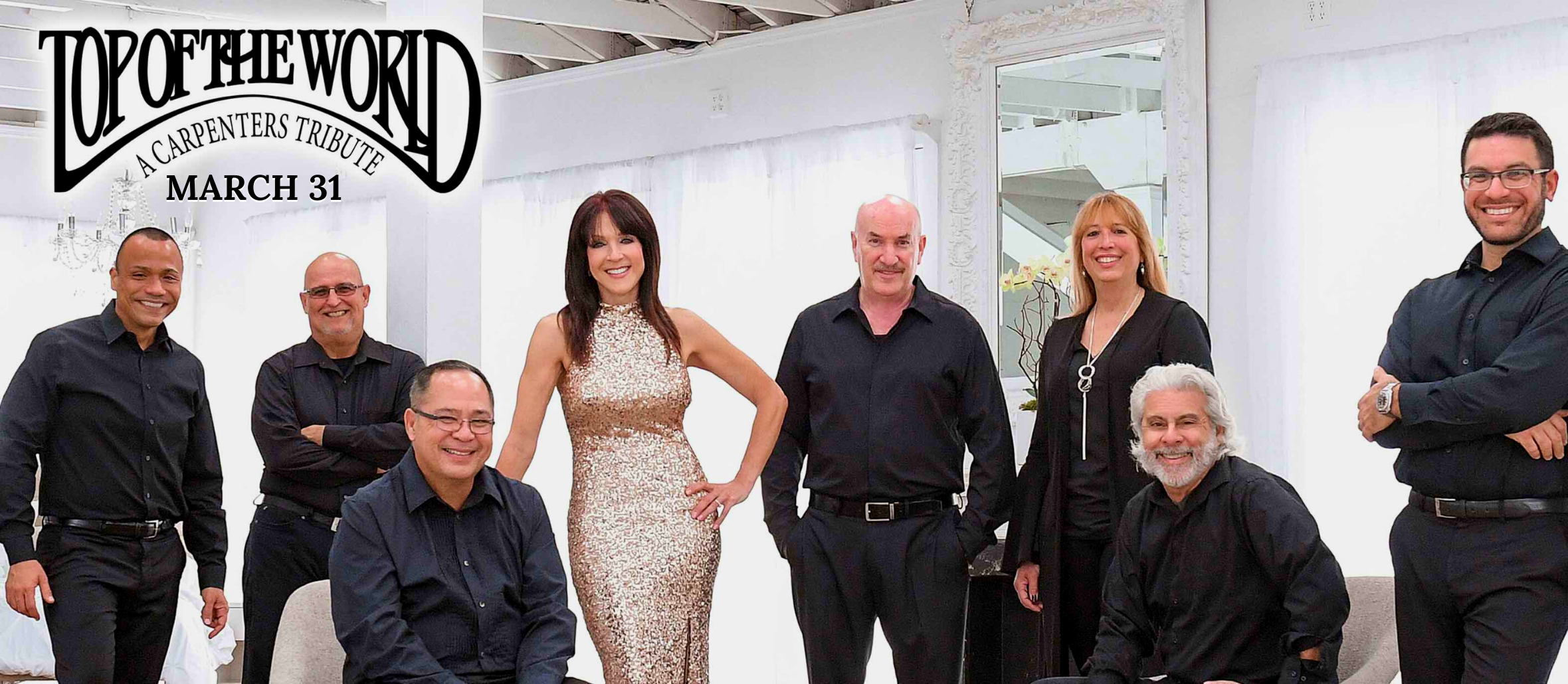 Friday, March 31, 2023 at 8 pm
Barbara B Mann Performing Arts Hall
$140 for a pair of tickets


Call 800-809-9428 or
Top Of The World is the world's premiere tribute to the Carpenters! The group is fronted by singer Debbie Taylor, whose Karen Carpenter vocal resemblance is astonishing. She is backed by a seven- piece band consisting of top-notch, professional industry musicians who have had amazing careers in their own right. The band members are all multi-instrumentalists and at times use three keyboards to recreate the incredibly complex arrangements of Richard Carpenter. The attention to detail paired with saxophone, trumpet, flute and many more instruments complete every song to perfection!
This show does not use tracks or pick-up musicians like other shows. This is an eight-piece band that travels and performs all shows together. 
Who can forget the incomparable music of the Carpenters? The popular brother/sister duo of the '70s and early '80s gave us some of the most unforgettable ballads and melodic pop songs of all time.
If you need assistance attending this show due to a disability, please contact us within 24 hours of registering for this event at 239-590-2591 or by e-mail at memberservices@wgcu.org.
WGCU Cancellation Policy: Unless specifically stated on registration materials, the deadline to receive a refund for an individual ticket is ten (10) business days before the event. Refunds will not be available for registrants who choose not to attend an event. All refund requests must be made by the attendee or credit cardholder. These above policies apply to all WGCU events unless otherwise noted in the corresponding event materials. Please read all individual event information thoroughly.