Radio UNinterrupted is going on right now!
Help WGCU "Sock it to on-air pledge" and minimize the number of days when we're actually interrupting your essential shows! WGCU needs to raise $160,000 without interrupting your favorite radio programming before September 27. And it all depends on you!
Over the next several weeks, we'll air short reminders that don't interrupt the radio programs you love. If it's time to renew your membership, renew! Make an additional gift. Tell your friends and family to donate. We're leaving it up to you. Thank you gifts are available. PLUS! Every donation is entered for the chance to win prizes.
Share your thoughts via social media: #RadioUNinterrupted and #GivetoWGCU. Submit an audio testimonial on how you listen and/or why you love NPR/WGCU. It could make it on the air this month! With your help, we're going to reduce fundraising that interrupts programming as much as possible. We're counting on you to help us reach our goal in record time and having fun while getting there! Let's get going!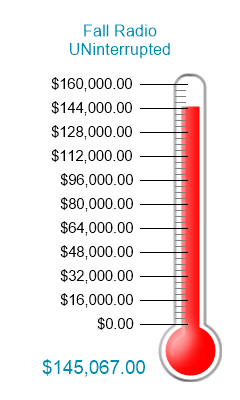 Meet the stars of Radio Uninterrupted